Sontara®
Disposable Wipes
SOLUTIONS FOR CRITICAL CLEANING TASKS
Sontara® Disposable Wipes stand out for their outstanding performance and adaptability in carrying out critical cleaning tasks, setting a new standard in hygiene and guaranteeing thorough cleaning.
Some of its most notable advantages would be super absorption; excellent strength and durability, ensuring reliable performance in the most demanding environments; low particle release and high abrasion resistance, minimizing contamination in critical environments; and softness and lightness, since, despite their resistance, they are soft to the touch, which makes them comfortable to use.
These characteristics make Sontara® disposable wipes an exceptional choice for companies that value efficiency and hygiene in their processes; in addition to rigorously complying with industry quality standards.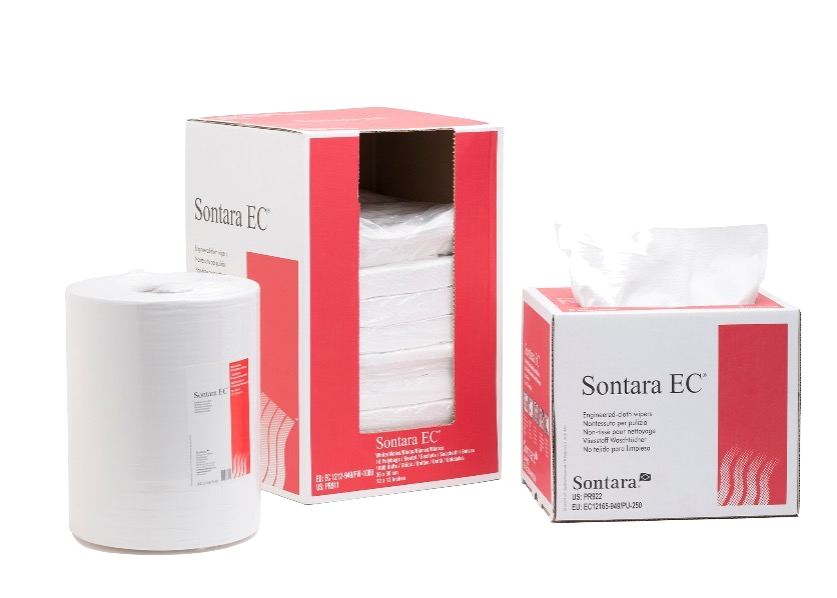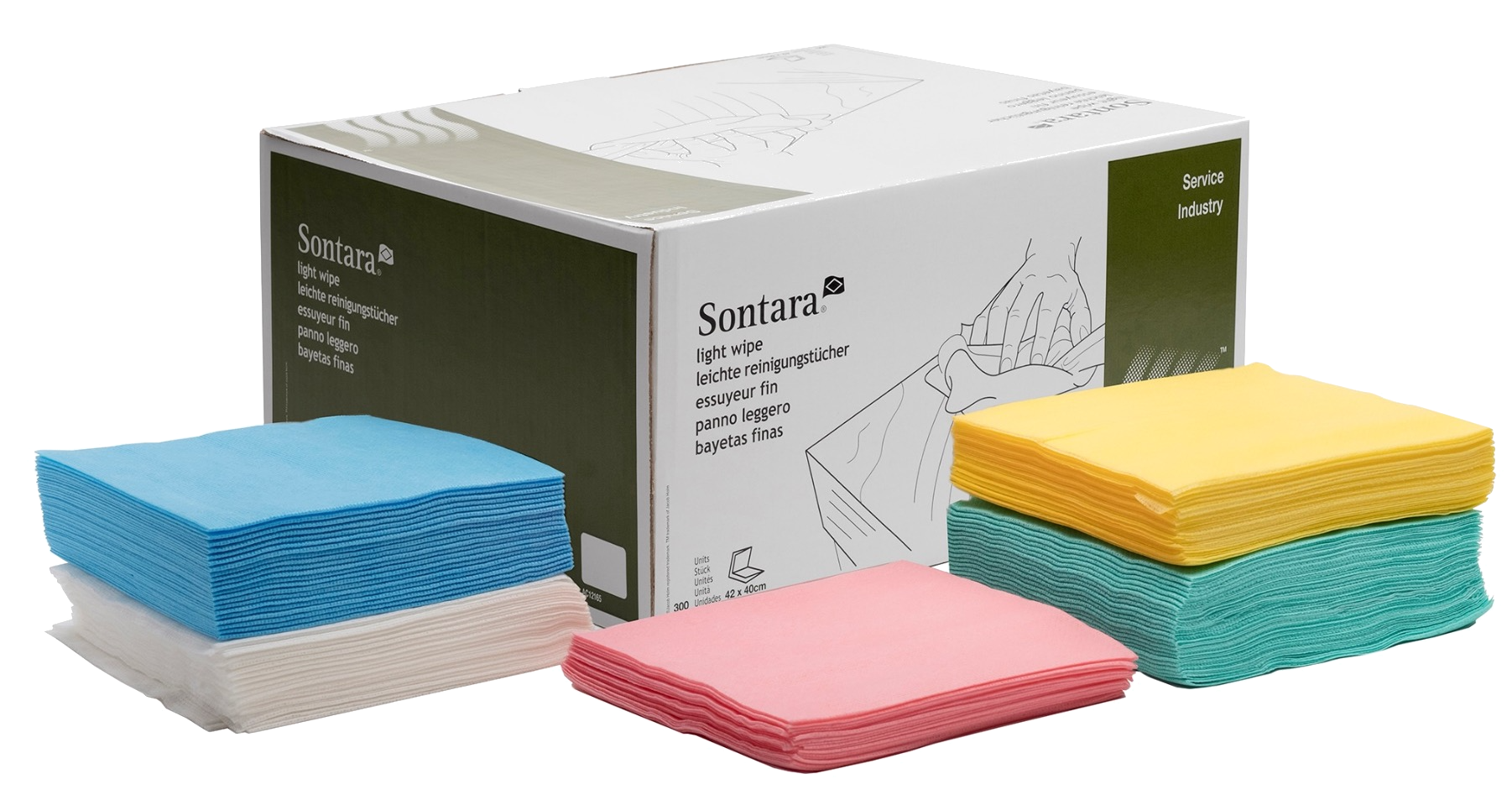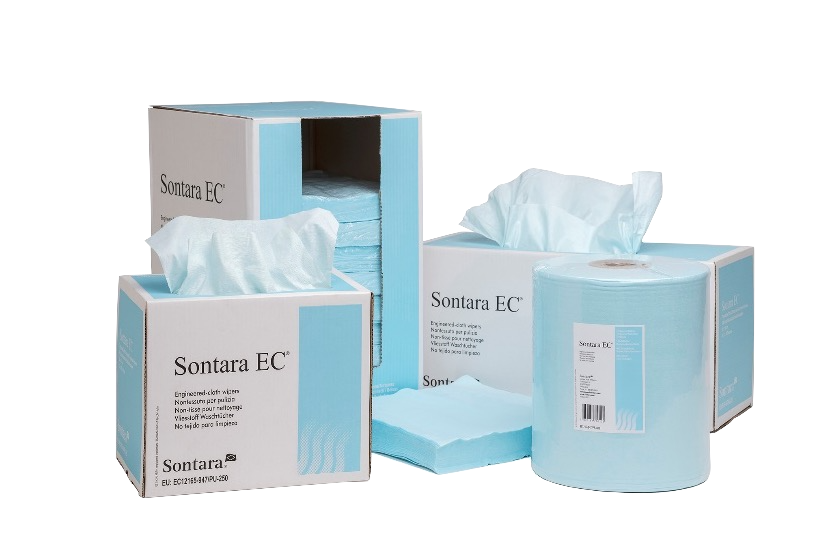 Uses and applications
Cleaning tasks of medium/high demand, with a great need for absorbency and resistance. Suitable for food contact. Rinsable for various uses. The creped versions make it a voluminous cloth with more body. Ideal for the hospital, pharmaceutical, food, automotive, heavy industry, machine maintenance, printing…
Low particle release. More economical and available in small format with removable core to use as wick paper.
Sontara® for Clean Rooms
HIGH demand cleaning tasks. Minimal particle shedding.
Designed for Clean Room use, they combine the absorbency of a natural fiber with the cleanliness and resistance of a synthetic fiber.
No additional substances or chemical treatment are used in its manufacturing. High cleanliness and purity are ensured with low levels of ionic content and extractable matter.
Many nonwoven cloth fabrics contain binders or additives, or receive chemical surface treatments to reduce particulate residue. But these additives often reduce absorbency (an important functional property) and can also cause contamination from the cloths.
Recommended uses: Hospital floor cleaning, General maintenance of clean rooms where absorbency is required; Cleaning and polishing of relays, contacts and switches; Cleaning of Laboratory apparatus and Sensitive Equipment; Spill Collection; etc…
Sontara EC® GREEN – The sustainable solution
Resistant and durable: withstands multiple uses without breaking

Super absorbent: up to 6 times its weight in liquid

Compostable: disappears in 3 weeks

100% cellulose material, without added chemicals

Made with patented Sontara® technology
Does not generate static when cleaning under normal temperature and humidity conditions
Telephone
(34) 91 797 65 50
Adress
C/ Campos Ibañez, 26
28021 – MADRID